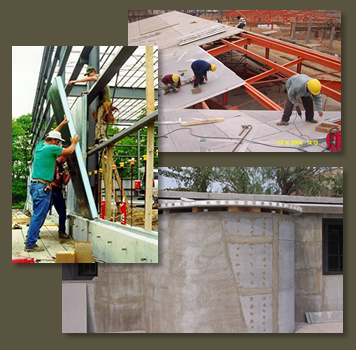 SLIDE & HIDE System (S) Pte Ltd was incorporated in Singapore in 1995 and since then was the leader in manufacturing concealed sliding door systems. Our brand SLIDEHIDE, had been supplied and installed in numerous residential, hotel, commercial and hospitality projects in Singapore, Dubai, Malaysia, Hong Kong, China, Vietnam and other Asian countries.

Being an innovative and forward looking Company that is closely keeping pace with industry future trend, we notice that construction professionals are constantly searching for tried, tested, faster and cheaper building technology and materials such as prefabricated steel and ready-mix products to replace traditional way of constructing brick and concrete structures, including replacing related raw materials such as sand, aggregates and cement.

Thus in 2005, we feel that the time is ripe to introduce ConcrtiBoard …
a

light weight concrete board

product to meet this demand.

They are simply …. built to last and environmentally friendly too!